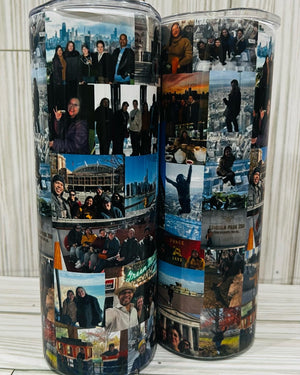 Customize your own Sublimated Tumbler
The creative options are endless!
Our sublimated tumblers are the same stainless steel as our epoxy tumblers but a little faster to create.

These tumblers have been "printed" with a permanent ink transfer process called sublimation. These tumblers are fun to create and now you can customize your own!
Designing these sublimated tumblers requires communication between Momdau and our valued customers. Please be sure to be available so we can design your custom tumbler together. Thank you in advance!